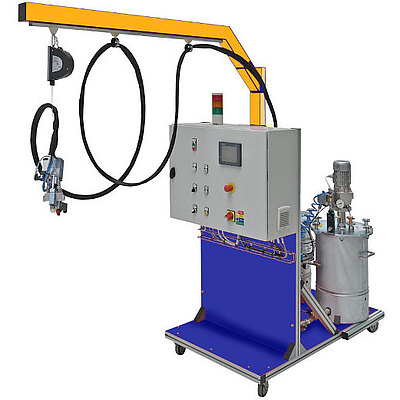 Our product range for metering equipment contains components and systems for dispensing defined amounts of material. 1K and 2K materials such as polyurethanes, epoxy resins or silicones can be handled as well as lubricants and many other materials.
Glueing, sealing, potting, filling and lubricating can be handled with high precission and repeatability.
The systems can be used for manual applications as well as in automated production lines and are used in many industries, e.g. automotive, electronics, medicine or machine tooling.
We can dispense small drops but also big amounts of material e.g. for filling applications. There are products to handle liquid materials and also pastes. Heating, vacuum or agitation can be used to handle the material.
Depending on material and application dots or beads can be applied and we also offer equipment for spraying.