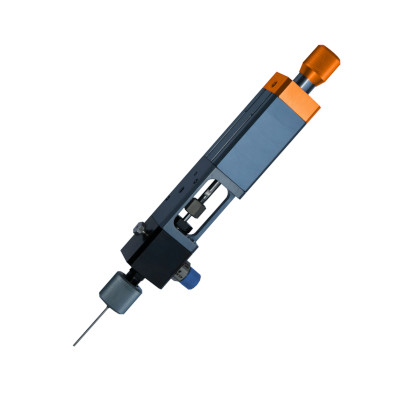 Needle metering valve MV-N
We are using needle metering valves for very small shot sizes .
As drive cylinder is seperated this metering valve is ensures a high reliability and requires little maintainence. Shot size can be adjusted by a stop screw limiting the movement of the needle.
The metering valve can be either controlled by pneumatic or electric signal. It can be operated with a grip with trigger, by foot switch or by external signal from PLC.
We offer the valve in 4 sizes for shots from 0,001 ml up to3,0 ml.
Options:
pneumatic or electric handle
heating
monitoring
various needle tips and luer lock connector